Hello my little angel babies. The weekend is upon us and that means it's time for some really killer blog hops. And you know me, I love a good blog hop. So this week, instead of just telling you about one hop, I've got 2 of them plus a little something else I've been working on.
The first blog hop is from the goddess known as Tara from
Give It To Me Tara
. I like this hop because you can put up any link to any of your sites. It can be your Facebook page, Twitter page, blog, or whatever. Here's the link for this one. Please be sure to
follow Tara
on both of her sites, as well as at least 2 others from her list. It's just good manners.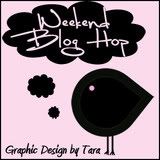 The other site hosting a giveaway this weekend is
Free Hot Samples
. This is another awesome site and you should become a member for more than just their blog hops. This is one of my favorite sites. And again, you can link up with any of your social network sites. I think that's kind of cool that these girls are trying to make it easier to get everyone together. LOL. Here's the link to this hop and again, be sure to check out the sites of others on the list.
And finally, here's what I've been working on lately. Facebook announced yesterday that they are no longer going to allow bloggers and publishers to announce their giveaways or host their giveaways on the site. Also, they're going to try and make it so that giveaway hosts can no longer use Facebook "likes" as an entry into a giveaway. Personally, I don't see how Facebook is going to keep people from doing this, but just in case, I've built a forum for giveaways, contests, and blog hops. I call it the
Wanna Win Forums
. It's still a work in progress, but I whole heartedly invite you all to come on over, sign up and post your links to your giveaways. I'm hoping that in the near future, this will be a huge resource for anyone and everyone in the giveaway industry.
So go meet some new friends, check out a few new sites, and stop by my new forums and post about your giveaways. Have a happy weekend and party on.